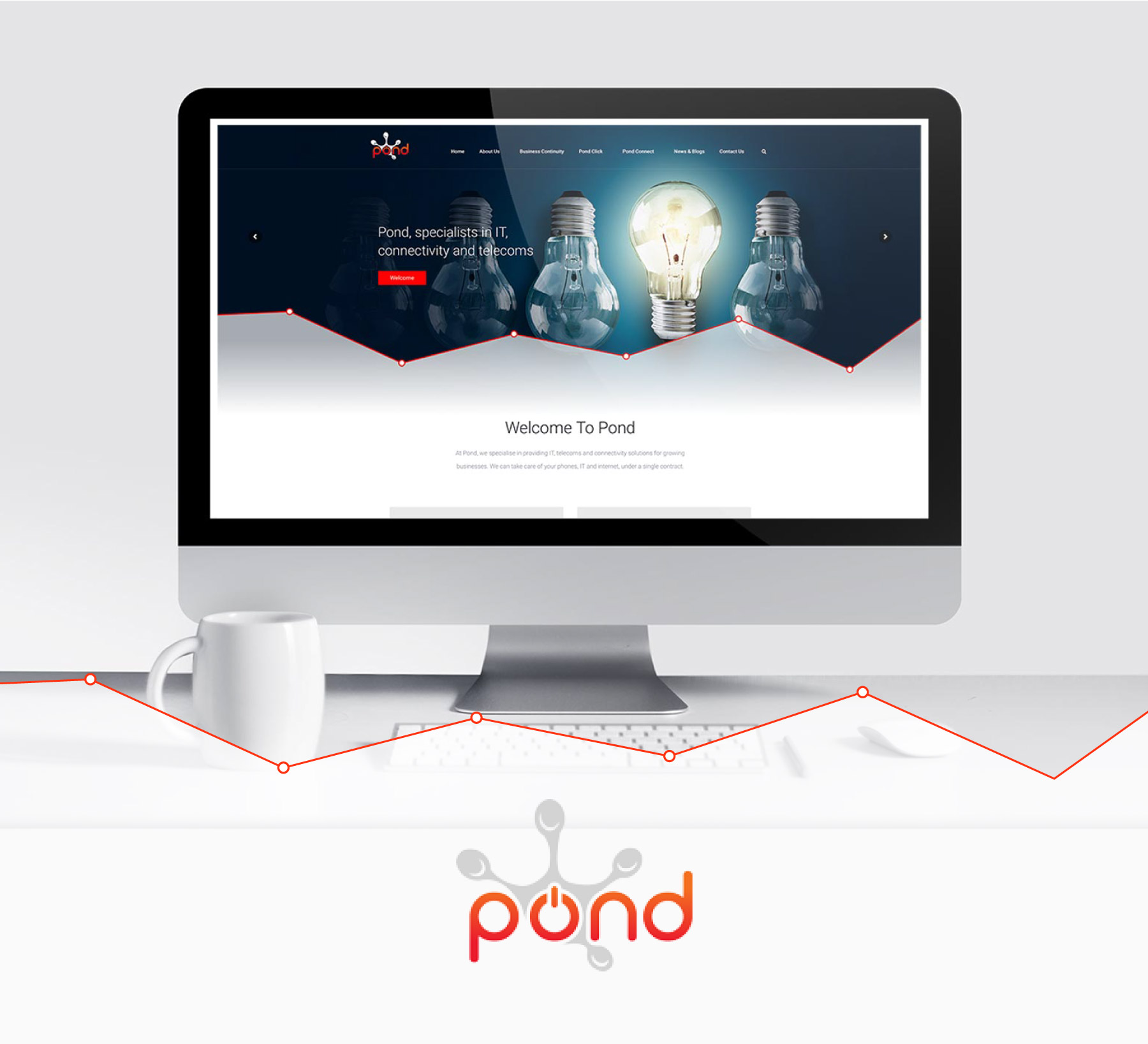 POND unveils new website and brand identity
Here at POND Group, we are excited to announce the launch of our new logo and website as part of a brand identity overhaul. In a fast-moving industry, the new brand reflects our forward-thinking approach to the IT and telecoms business.
The website displays specially-commissioned photography and a fresh colour-scheme, modernising the look and completing the brand. The responsive design ensures it adapts seamlessly for all mobile and desktop devices while easy-to-use navigation vastly improves the user experience.
We plan to keep clients and visitors up to date with the latest news and developments and share useful content through integration of social media platforms, ensuring improved customer communications and accessibility.
"We are proud to be launching a whole new brand identity," says Greg Gillies, Managing Director at POND Group. He continues, "Our new state-of-the-art website perfectly represents our business; we wanted a clean, streamlined look, which I think we've achieved and I hope our clients will find it both engaging and informative."
"Yes, our appearance has changed. What stays the same is our commitment to impeccable customer service and the new look is representative of our mission." explains Gillies. "Our goal is to take away any technical headaches so our clients can focus on the running of their business."
We would love to hear from you. Share your thoughts on the new website with us: Facebook, Twitter, Linkedin and Google+.