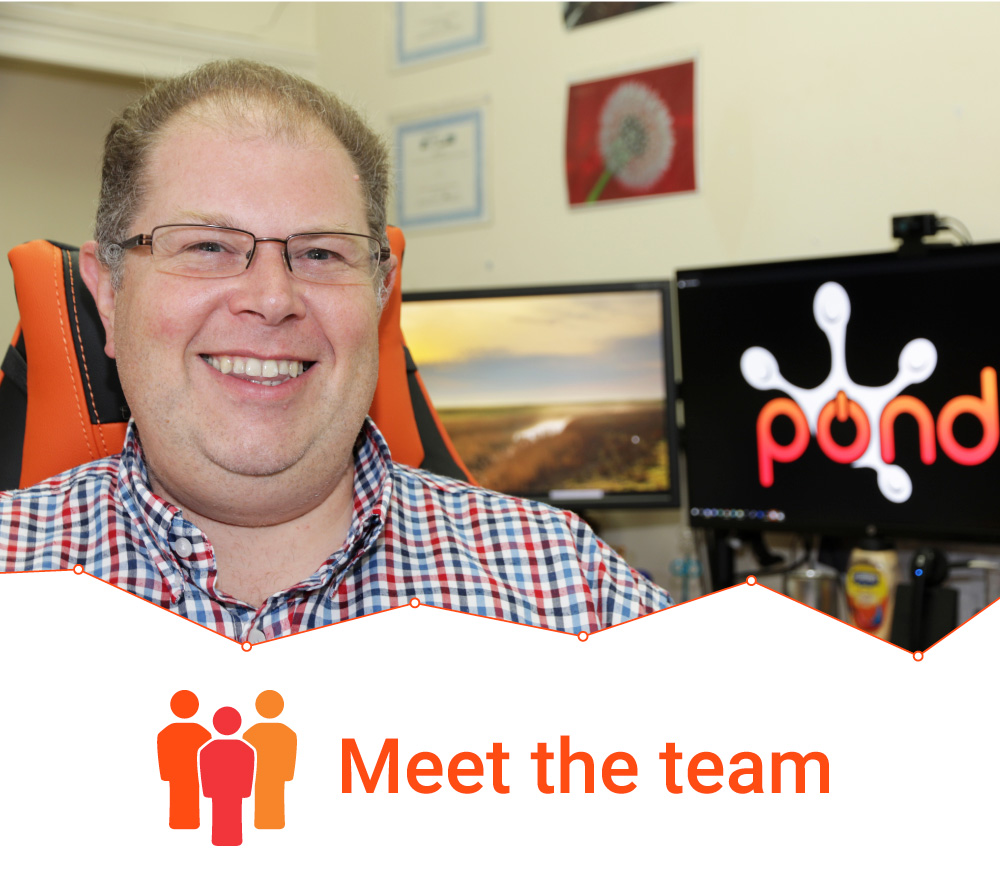 Meet the Team – Greg Gillies, Director
How long have you worked at Pond?
Since we started, in December 1999
What's your background – qualifications, previous experience?
I started work at the age of 17 in the insurance claims department for an underwriter in the Lloyd's building. I quickly moved to the IT team and remained there for 5 years. I then took a position working at the Head Office for Virgin Management Ltd – the part of Virgin where Sir Richard Branson was based. Initially, I was a Helpdesk Analyst but progressed through various roles before moving over to the newly formed V2 Music Group. There, I was the Worldwide Network Manager, responsible for setting up a global network spanning 10 countries including New Zealand, Japan, USA, Europe and the UK.
What are the first three things you do when you get to the office in the morning?
Unlock all the doors, check the server room and grab a strong coffee.
What do you enjoy most about your job?
The flexibility and variety of the job. No two days are ever the same and working with such a variety of clients provides an interesting insight into many industries.
What's your biggest achievement?
My most memorable achievement was being the first (and possibly only) person ever to establish an email link, via satellite, to a hot air balloon for Virgin Global Challenger. However, my biggest achievement was becoming the father of twins.
What can we catch you doing at the weekend?
Aside from holidays and days out with my pair of teenagers, my main hobby is Wildlife Photography. I've had a few images published – one to promote a National Geographic TV program, one in Travel Africa magazine and many other smaller magazines and websites. I have my own website and have one self-published book. I also enjoy electronics and dabble with computer programming and writing computer games.
What is your favourite motto?
There are only 10 types of people in this world. Those who understand binary and those who don't.
Which three things could you not live without?
Electricity, Tea and a sense of humour.
Who is your idol?
Richard Branson. He inspired me to do this in the first place, and 23 years later, still does.
And finally… you're on a desert island and only allowed one piece of tech. What is it?
A torch, with solar rechargeable batteries. That way, I can see what I'm doing at night and also signal to passing ships/planes that I'm here. Too geeky?